Harry Potter fans and rare books collectors: watch out! First edition book of 'Harry Potter and the Philosopher's Stone' has recently been sold for a millionaire amount of 124k. Who is craving for one of this valuable books?
Harry Potter usually sell for a fortune. And especially the very first book of the iconic series! Keeping true to this tradition, an absolute mint copy of the 'Harry Potter and the Philosopher's Stone' recently sold for $142416 (£106,250) at Bonhams, UK. The 20-year-old children's classic by JK Rowling broke its $40209 (£30,000) estimate to fetch its current selling price.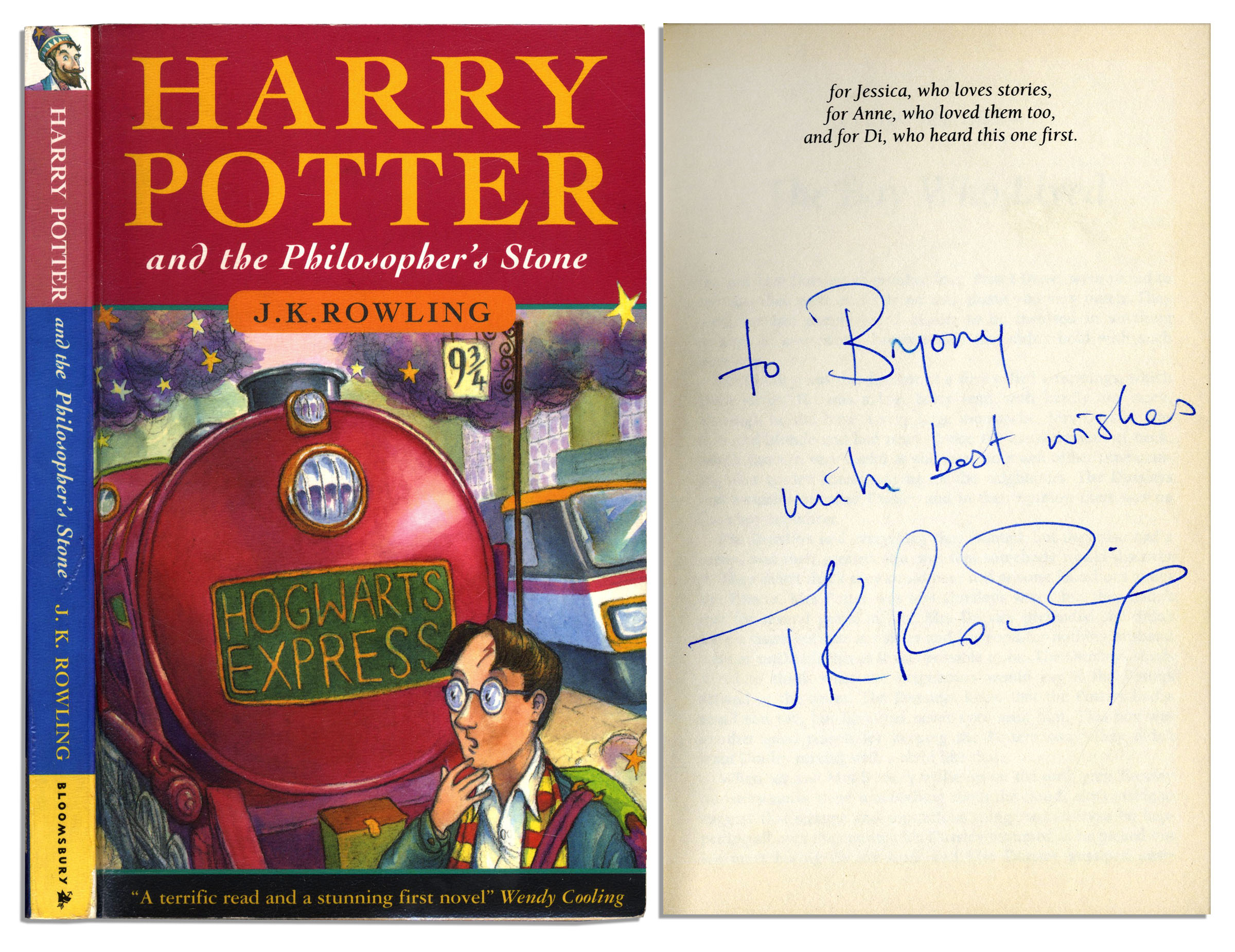 See also: New Harry Potter Edition With Hogwarts' Colors
Most Expensive Books in the World: the top 5
The sale that took place at Bonhams' Fine Books and Manuscripts event in London also created a world record for the highest price fetched by a first edition Harry Potter at an auction. The feature that made the old book even more expensive was an accompanying signed inscription by JK Rowling that read, 'For Meera, Donnie, Nastassia and Kai, with lots of love from Jo.' The author had first met Meera, the addressee of the copy, when their daughters Jessica and Nastassia were attending the same nursery in Edinburg. The auctioned book also happens to be one of the very first copies supplied to Rowling by the publisher.
Pleased by the sale, Matthew Haley, Head of collectible books and manuscripts at Bonhams stated, 'There is always a great deal of interest when first editions of Harry Potter books come to auction, especially, of course, in the very first one in the series. This particular example was not only in excellent condition, but it had the added attraction of a very personal inscription from the author herself. The previous record was held by the first edition of the same book for a selling price of $80605 (£60,168).
[Via Luxury Launches]
See also: Sotheby's: Discover the Rarest Book J.K. Rowling Ever Made