In order to explore the interactions between human and inanimate object, the product designer Denny Priyatna presents a creative upholstery collection (Appalstered Collection) that breakes the boundaries of design and reaches the artistic field of exclusive furniture. Priyatna's collection reflects the imperfections of the human body, and as a result, challenges the perception of comfort creating an uncanny effect.
'humans tend to demand perfection in everything… from our bodies to the objects we create,' explains the designer, 'however, the imperfection, such as skin conditions and damages, is unavoidable for every vulnerable thing.'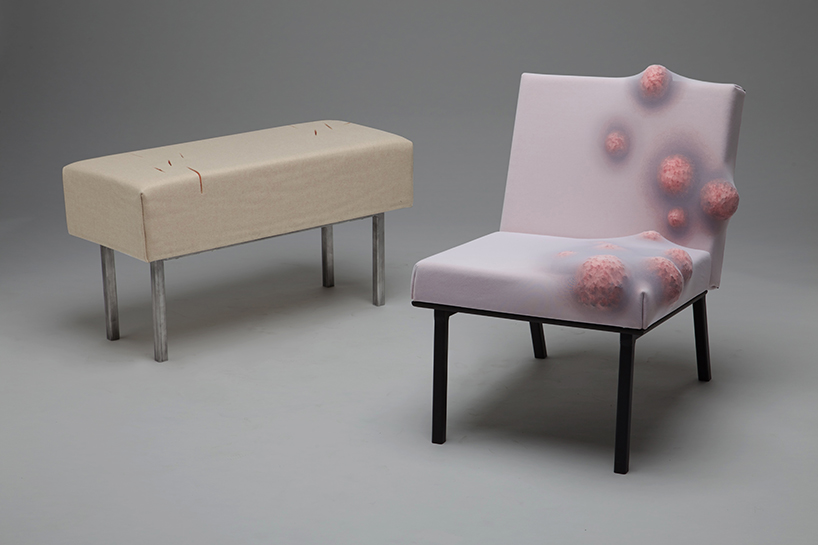 Denny priyatna's 'Appalstered' collection of upholstered furniture appears to be contaminated or damaged, breaking with contemporary design and aesthetics. The mysterious and ambiguous characteristics of the furniture remind humans of their own imperfection, as well as raise a question whether it is comfortable to sit on. additionally, it draws humans to touch, triggers conversations among the audience, and unleashes the undiscovered attributes of the materials.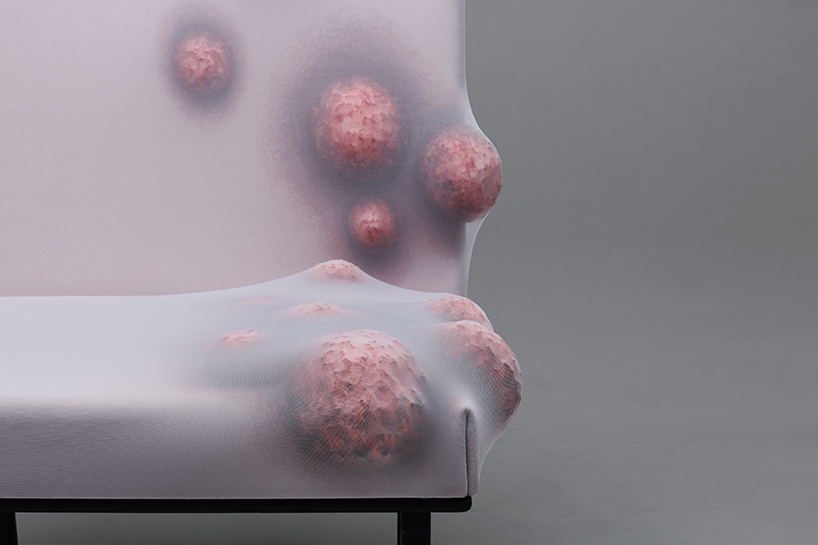 One chair may look visually uncomfortable while the other one may be emotionally uncomfortable. The series is comprised of two kinds of furniture:
1. DISEASED: The first piece of furniture represents skin diseases such as acne, psoriasis, and tumor. These diseases are applied to disrupt the form and break the aesthetic of the generic upholstered chair so it may look uncomfortable from a distance.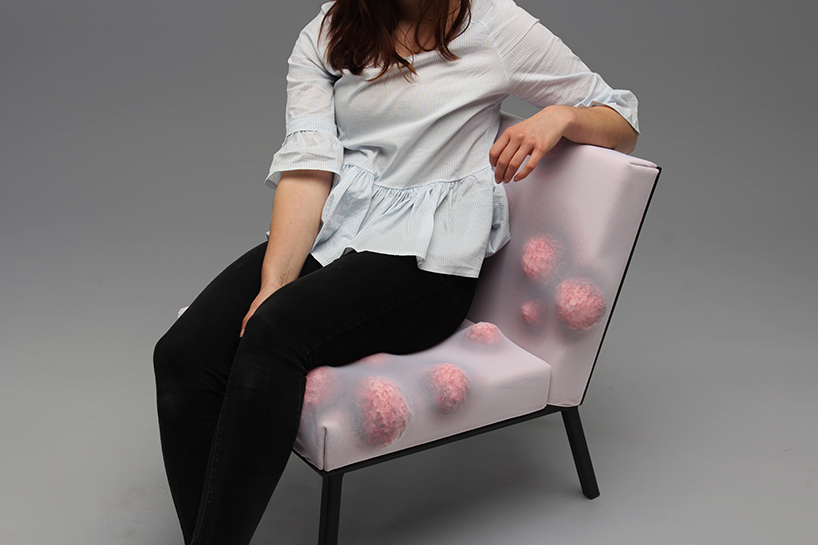 See also: Adidas UltraBOOST X releases Limited 
2. DAMAGED: The second furniture represents cuts and wounds that are similar to torn fabric. it may look like another simple and generic stool that has some cuts on it. however, when the user sits on it, the cuts will open, making one feel uncomfortable.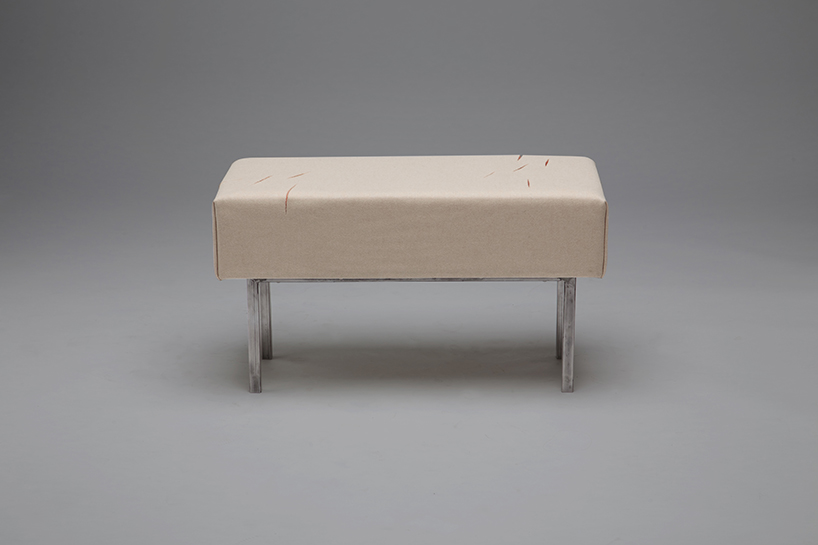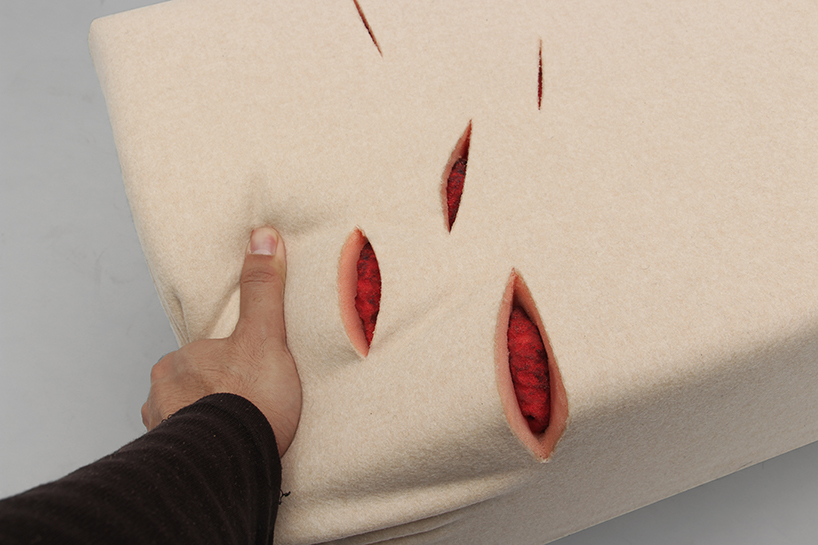 Via Designboom
See also: Van Cleef & Arpels High Jewelry and Japanese Crafts in Kyoto's Museum