Science-fiction movies and design have been the two passions of the Mad Architects founder Ma Yansong. With the strong will of combining both arts, the Beijing-born designer created a limited edition furniture collection, Martian.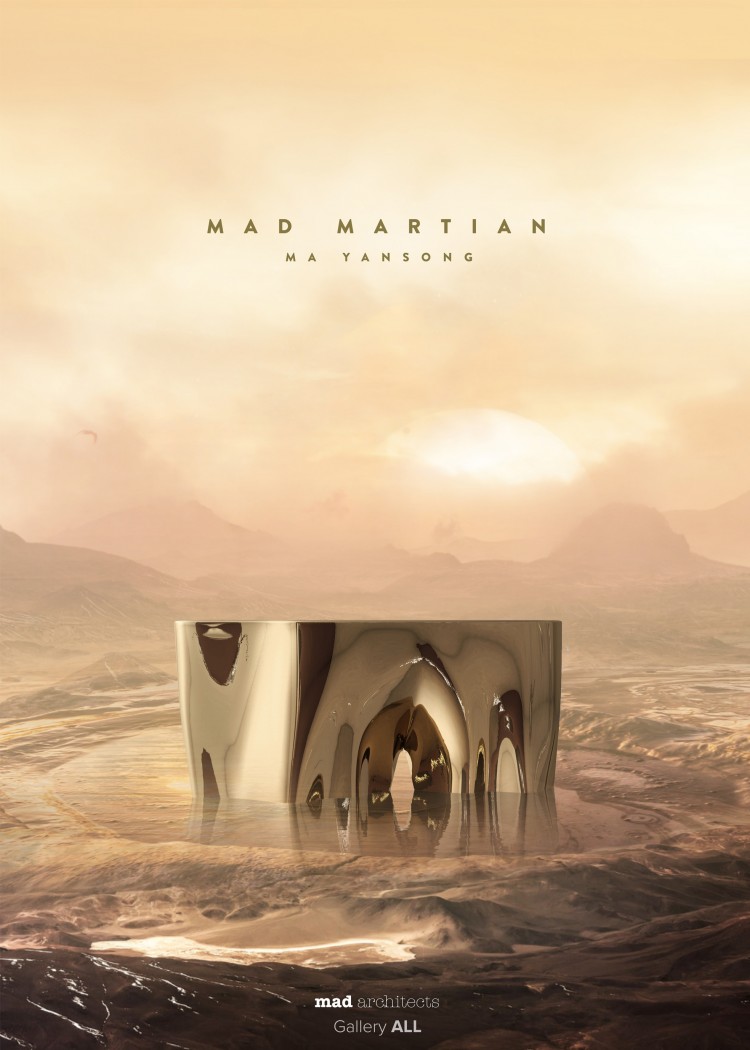 Commissioned by Gallery All, and debuting at DesignMiami/ Basel in Switzerland, the series was inspired by the question: "What would the Chinese colonization of an entire planet look like?" Apparently, super elegant, thanks to Yansong's combination of handmade and digital manufacturing and use of materials such as bronze (for his candelabra) and aluminum for his table and chaise longue.
Discover the Martian and fall in love:
Martian chaise lounge combines aluminum with a leather upholstery by Mad Architects.
Martian console table in aluminum by Mad Architects.
See also: Top 4 interior design projects with Limited Edition Furniture
Martian candelabra is inspired by the root systems of plants by Mad Architects.
Martian console table in aluminum by Mad Architects. Photography courtesy of Gallery All.
Discover more Sci-fi inspired limited edition furniture:
See also: Top 6 Ultimate Luxury Cabinets for Contemporary Home Interiors
Martian suspension lights are made from polyurethane and bronze by Mad Architects.
The entire Martian collection.
See also: Maarten Baas Exhibits Shell Inspired Furniture Pieces in New York
Discover the limited edition by Boca do Lobo, an inspiring handcrafted collection composed by artful pieces of furniture. If you are a collector, you cannot miss it.
Do you like limited edition furniture and exclusive design? Your opinion is important, so please let us know what you think!